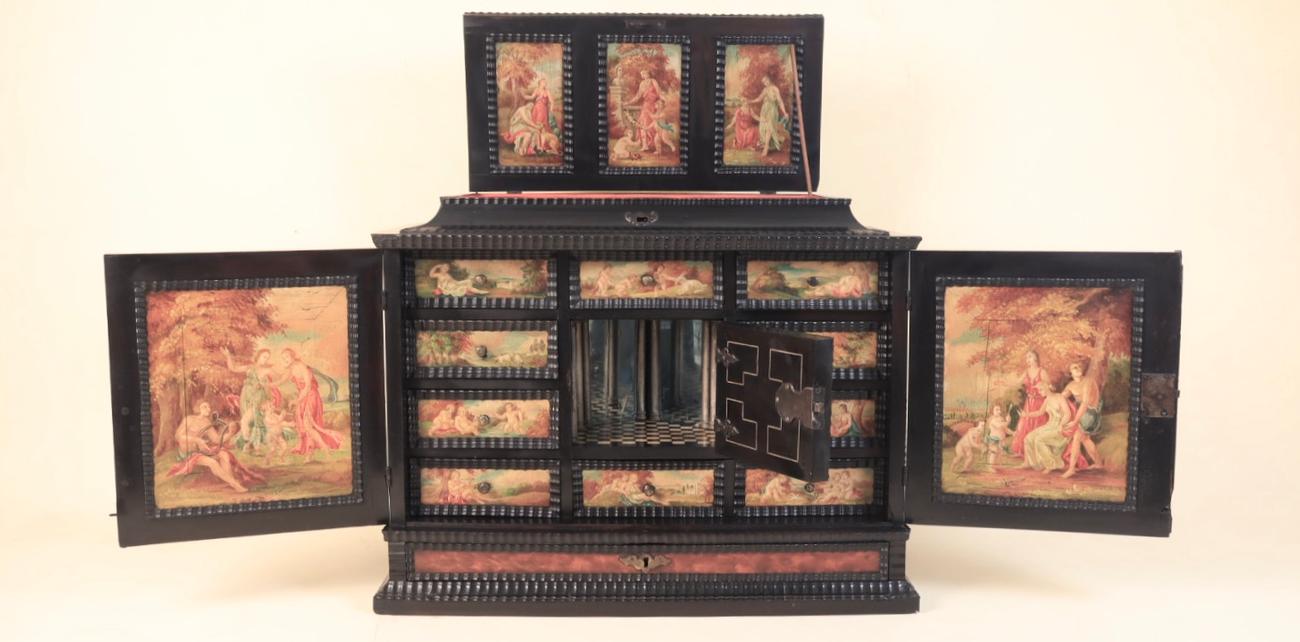 Welkom
In het hart van de theater buurt in Antwerpen ( België ) heeft de wat exentrieke antiquair , Frank Van Laer , zijn winkel in een prachtig gerenoveerd huis van 1830. Reeds bij de ingang met de gebogen ramen wordt je in een andere wereld gebracht van kleur en verhaal en voel je je direct thuis.
Elk stuk is met passie uitgezocht en heeft een aparte look . Europese kunst uit de 17de eeuw wordt in harmonie gebracht met andere meer jongere kunstvormen . Kwaliteit wordt hoog in het vaandel gedragen . Het eclectisch interieur brengt verjonging en een andere kijk . Een goed object kan je laten wegdromen.
Leven met kunst en antiek is een manier om je te personaliseren en te verijken .
Welcome

In the heart of the theater erea of Antwerp (Belgium), the charismatic antique dealer, Frank Van Laer, has his shop in a beautifully renovated house from the 1830's. Already at the entrance with the arched windows you are brought into a different world of coulor and history , which makes you feel at ease .

Each piece is distinct and has been selected with passion . European art from the 17th century blends together with other more recent art forms . Quality is highly valued.
The eclectic interior brings you into a different world .